Sponsor
Visit the e-Hazard Booth at 2013 Governor's Safety and Health Conference
Upcoming Classes
Open Registration:
NFPA 70E-2013 CLASSES
May 10, 2013
May 13, 2013
May 21, 2013
June 3, 2013
June 12, 2013
Reno, NV
August 13, 2013
Phoenix, AZ
September 10, 2013
Evansville, IN
September 12, 2013
Denver, CO
September 17, 2013
Louisville, KY
September 23, 2013
Deerfield, IL
September 24, 2013
Seattle-Maple Valley, WA
October 8, 2013
Cincinnati, OH
October 14, 2013
Greensboro, NC
October 25, 2013
Billings, MT
October 29, 2013
Louisville, KY
December 2, 2013
———————–
HIGH VOLTAGE QUALIFIED CLASSES
June 4, 2013
June 13, 2013
Louisville, KY
September 24, 2013
Billings, MT
October 30, 2013
Louisville, KY
December 3, 2013
—————————
TRAIN THE TRAINER CLASSES
June 3-6, 2013
September 23-26, 2013
December 2-5, 2013
————————
NESC SAFETY & ARC HAZARD AWARENESS CLASSES
May 14, 2013
Crystal Lake, IL
July 17, 2013
Cincinnati, OH
October 15, 2013
————————
NESC SAFETY & ARC FLASH HAZARD ANALYSIS CLASSES
May 14 – May 15, 2013
Cincinnati, OH
Oct 15 – Oct 16, 2013
————————
CONTACT US TO SCHEDULE FUTURE TRAININGS
Sponsor
C.U.S.P
The
Utility Safety & Ops Leadership Network (USOLN)
certification program serving the utility industry.
Sponsor
Salisbury
Featured Product
Arc Flash and Flame Resistant Beard Net
Featured Product
Carhartt
Sponsor
Walls
Featured Product
Arc Flash and Flash Fire Protected Boxer Brief
Quick Links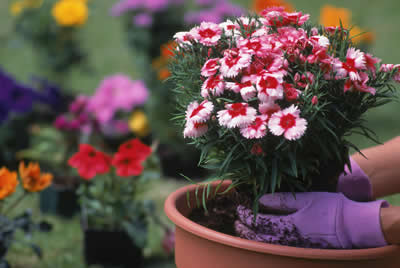 When springtime comes, it seems to motivate us to clean up and refresh the places around us. It's also a good time to renew our minds and learn something new.
In honor of Electrical Safety Month in May, we hope you find something valuable that allows you to work safely and enjoy this season of life with your family. And if we can help, let us know!
Burn Up the Myth: EH rated footwear

Q:

I have had some individuals bring in EH rated boots that were made with a Kevlar material.

It was my understanding that the leather requirement was for ensuring the electrical rating.

If the boots are EH rated, are they acceptable provided all other criteria are met?

A:

I have a high level of confidence that personnel wearing EH or dielectric (DI) rated shoes, boots, and overshoes will be adequately protected from an arc flash incident up to and including 40 cal/cm

2

as long as they are made of leather.

Leather shoes have been tested under these arc flash conditions.

All tests indicate that no heat from an arc flash was transferred to the inside of the shoe, whether or not the shoe had a steel toe.

Even so, shoelaces have caught fire or melted.

Under no circumstances should people wear shoes made with synthetic materials inside the arc flash boundary unless they have been arc tested (no ratings on shoes).

I they could melt under arc flash conditions.

We have also tested shoes with metatarsal guards and with composite toe guards and those with leather shoes have tested well.
EH rated shoes should be made of leather, based on item 1 above.
As stated above, EH and DI shoes, boots, and overshoes have been tested under arc flash conditions. Neither shoes, boots, nor overshoes caught fire or melted under these test conditions.

Most EH shoes that have Kevlar on the label are using a thin Kevlar shank to prevent puncture an make the shoe stronger. Kevlar is excellent in an arc flash bu this use of Kevlar will have little or no effect on the arc performance of the shoe.

—Al Havens and Hugh Hoagland


Note: I want to point out that EH shoes are tested at 14kV at the time of manufacture but are only to be used below 1kV. As Al and Hugh pointed out, it is only the sole that has the voltage rating; the upper carries no voltage rating. ONLY DI shoes are ever required by NFPA 70E but EH shoes are recommended for "dry conditions".

Visit our website for more articles on the importance of PPE.

Got a question? The only bad question is the one you didn't ask until after the accident!
Electrical Safety News

Successful Electrical Safety Workshop Wraps Up

04-22-2013 13:52:54 PM
Fines by OSHA on Electrical Hazards

Many citations include electrical hazards.

View OSHA citations and our commentary
Safety Leadership or Safety Bullying?

There has been much discussion in the safety industry on the idea of "safety culture" as it relates to managing employees in safety-related occupations.

Inspired by an editorial in ISHN magazine, E. Scott Geller, Ph.D., an Alumni Distinguished Professor at Virginia Tech and Senior Partner at Safety Performance Solutions, has written a compelling article that examines safety bullying in the workplace.

"Indeed, I remain convinced that setting zero as a safety "goal" is safety bullying. Zero should be our vision."

Please visit the e-Hazard blog to read the DRAFT of Dr. E. Scott Geller's article on Safety Bullying reprinted with his permission. Feel free to comment below or email Dr. Gellar directly.

Read the full article on the e-Hazard blog.
FREE Webinar covers OSHA Proposed Changes to Electrical Safety Regulations

In March 2013 OSHA was slated to make several changes to the 1910.269, 1926 and 1910.300 standards affecting utilities, construction and general industry. This is expected any day.

This webinar, featuring Hugh Hoagland, and Hosted by OH&S Magazine will review the proposed changes and their impact on industry. Most companies following the latest version of NFPA 70E or the NESC will be unaffected, since the new regulations reflect the 2012 versions of these documents, with a few twists.

TIME: 2:00PM EST – 1:00PM CST – 11:00AM PST

Sponsored by:
2013 Electrical Safety Training Courses
Check out what people are saying about our
training classes!
"Al is very knowledgeable of NFPA 70E and was a great instructor. Course is exciting, interactive and much better than other NFPA 70E courses that I have taken."
"Taken course 4 times- best instructor I've had."
"I learned a great deal from the instructor."
See our full class schedule and register today!
May is Electrical Safety Month

I

n anticipation of May's

National Electrical Safety Month

, the Electrical Safety Foundation International (

ESFI

) is spearheading its annual effort to raise awareness electrical hazards and the importance of electrical safety.

Th

ESFI Electrical Safety Advocate Guide

is year's campaign theme is "Electrical Safety for All Ages." ESFI has developed a multifaceted campaign with valuable safety resources targeting the youngest and oldest populations, as well as up-to-date safety resources for the workplace and general public.

Visit the ESFI website for valuable information on Electrical Safety in the Workplace.
Arc Flash Safety Forum

Join our Arc Flash Safety Forum

for online discussions regarding arc flash and electrical safety, arc flash studies, standards and code, and much more. Our instructors will continue to be involved in other forums but wanted to provide focus on arc flash training through this sight. This will be an excellent resource for our trainers who have been through the four-day intensive Train the Trainer course and others seeking answers on arc flash and electrical safety.
New Technology in PPE: The Value of the Lift Front Hood from Salisbury

Salisbury by Honeywell has created a revolutionary product in the electrical safety industry. The Lift Front Hood is a unique hybrid hood that takes the award-winning design of Salisbury's weight balancing face shield and blends it with a standard arc flash hood. The result is a lighter, more comfortable arc flash hood that provides users with increased visibility, breathability and safety.

Arc flash hoods often result in an uncomfortable feeling created when access to fresh air is reduced and a build-up of CO2 occurs. The Lift Front Hood allows fresh air to come in without adding additional weight or creating additional discomfort for the user.

Visit the Salisbury website to read about the benefits.
Hugh Hoagland to speak at the National Safety Council Congress and Expo in September

e-Hazard Senior Consultant Hugh Hoagland will be presenting a session during the

Annual 2013 NSC Congress & Expo

, held September 28-October 4 in Chicago, IL.

The Session,

Arc Flash: Changes to OSHA Standards, NESC and NFPA 70E,

is scheduled for September 30, 2013 from 2:00 PM – 3:30 PM.

The NSC Congress & Expo is the world's largest annual event for safety, health and environmental professionals, designed to build awareness of the tools available to you and your organization as you continue down the path to safety excellence.

Visit the

event website

for more information and to register.
Train the Trainer Class

e-Hazard offers

Train the Trainer courses several times per year. This three or four-day intensive training program is designed to prepare qualified trainers to deliver instruction to others based on NFPA 70E and OSHA requirements. e-Hazard started this training to raise the bar in the electrical industry. While we offer many qualified trainers, we also provide training materials and and coaching so you can develop in-house expertise without breaking the bank. See what over 400 other trainers are saying about the e-Hazard TTT class and our materials.

Upcoming TTT classes:
ArcWear™ Arc Testing Dates

ASTM F1959, ASTM F2178 and ASTM F887 arc testing and mannequin testing are scheduled at the Kinectrics Lab in Toronto on the dates below.

May 27-30

June 24-28

July 22-26

August 19-23

September 16-20

Policies:

We must receive materials or clothing one week before the test date for sample preparation. Otherwise, call to make arrangements to ship to the lab in Canada.
New and non-US/Canadian customers must make payment before the test date. Testing is offered on a first come/first served basis with priority for consulting customers.
$100 per material for prep/washing and cutting panels; ($200 for items arriving less than 7 days before the test date to cover preparation overtime)

For complete information on Arc Testing, including testing site location, shipping details and accreditation, visit:

Get details

on past Arc Flash Articles.
Personal Protective Equipment (PPE) is crucial when you need protection the most.

ArcStore

specializes in electric arc and flash fire tested garments for use in hazardous environments where electrical safety is a concern. Our products provide arc and flame protection as specified by the National Fire Protection Association (NFPA 70E), OSHA and cleanliness requirements of the FDA regulations when cared for and laundered properly.

Visit

ArcStore.com

.